Get your custom website ready today
Your website is the backbone of your business. As you can see, custom website creation with a "Wow" factor is one of the most important things you can do to help boost your promotion and marketing efforts.
Our staff routinely work with companies in every industry and of all sizes. They have isolated the exact principles which make a website effective or not and can apply this to your business, no matter how small, or large.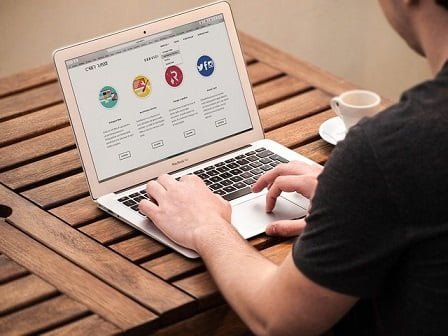 Why you should get a custom website
Here are some survey results you should be aware of when thinking about whether or not you should redesign your current website.
Custom website is more user friendly
A custom design website, on the other hand, allows you to establish and express your brand through responsive page elements that align with your objectives. Custom web design cost is relatively higher than website templates, but they offer numerous benefits that give you a competitive edge. A custom WordPress website design is more search engine-friendly, customer-centric, unique and scalable than built-in templates.
Why Custom Website Design and Development is the Best Option for Your Brand?
In this crowded market, a custom WordPress website design can be a key differentiator for your business. A custom eCommerce web design allows you to avoid unnecessary functionalities and bloatware that might reduce its load times. Additionally, no theme restricts you from personalizing the appearance and functionality of a custom design web site.
Custom website is best option for your brand, why?
With a brand-strengthening design, SEO-friendly elements and robust site architecture, custom website design pricing is well worth your investment. Still not convinced that custom website design packages are the better choice for your business? Let's look at the statistics:
A custom design web site provides you with a trustworthy digital presence that meets your business needs in terms of quality, branding and usability. Leverage custom web design services and leave a positive impression on your page visitors. AdWords Lead offers professional custom website design to help expand your brand's online reach.