What is Search Engine Marketing?
Search engine marketing (SEM) is a digital marketing strategy that is used to increase the visibility of a website or page in search engine results pages (also referred to as SERPS).
Before, search engine marketing referred to both organic search activities like search engine optimization (SEO) and paid activities like purchasing ads and creating ad campaigns. Today, however, whenever you see search engine marketing, you can be sure that it refers almost exclusively to paid search advertising or pay per click (PPC).
In short, search engine marketing includes many SEO tactics and practices but how they are used defines the differences between the strategies.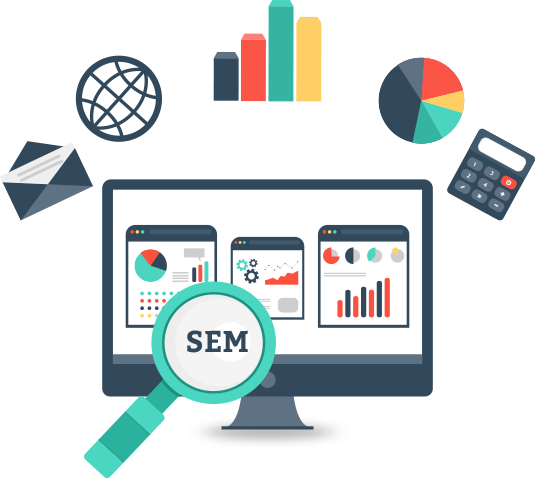 Why is Search Engine Marketing Important?
The Internet has made shopping for products and services easier than ever before because you can research everything you're looking for before you buy. With so many consumers turning to the Web to research and shop for products online, search engine marketing is a logical strategy for bringing potential customers to your company. In fact, because most commerce practices now take place online, search engine marketing has become a highly important strategy for all company's hoping to increase and lengthen their reach and sphere of influence.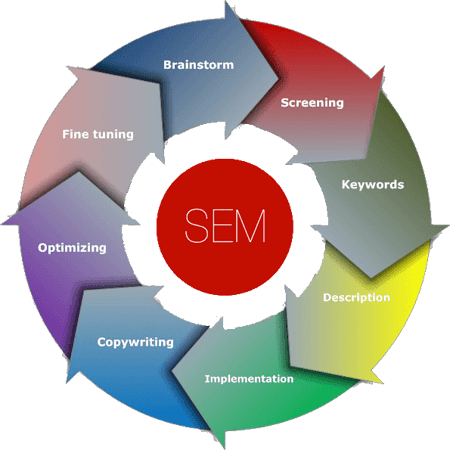 Most people find new businesses online after presenting a search query to a search engine. With this in mind, businesses need to meet their potential customers where they are and make their presence online much more palpable. Search engine marketing is the best way to bridge the gap between traditional advertising and advertising online.
In SEM, advertisers only have to worry about paying for impressions that result in visitors. This means that a company is spending its marketing dollars wisely while keeping out of the danger of having money and resources wasted. In addition to this, each visitor that does come to your site or landing page actually improves the website's rankings in organic search results.
Keeping in mind that most consumers and Internet users use search queries to specifically help them find information of a commercial nature, it stands to reason that these same searchers are in the perfect position to receive marketing messages and promptings online. These can come in the form of advertisements that are triggered only when a certain search query is submitted – a feature that can be found with Google AdWords and other solutions.
The best part of search engine marketing is that the strategy reaches the right consumers at the right time. When they are searching for new information, SEM springs into action in a non-intrusive, highly helpful and effective way. With search engine marketing, your business can enjoy immediate results.
How Does Search Engine Marketing Work?
Search engines use algorithms to rank SEM ads and determine their search relevance. Paid search engine marketing is all about creating the right search engine marketing strategy, bidding on high-value keywords and continuously improving your search advertising tactics based on analytics results to lower your ad spending and improve profitability.
To outshine your competition, our search engine marketing agency follows a systematic approach to search advertising:
How is Search Engine Marketing Different from SEO?
SEM and SEO have one main difference that marketers should know: search engine optimization is actually a component of search engine marketing. This means that search engine marketing will always include components of paid search (pay-per-click, ads and ad campaigns, social media marketing, etc), while search engine optimization relies on more focused actions to produce organic (not paid for) results.
Still, you can use SEO as a part of SEM because optimizing keywords and doing keywords research can take your overall marketing strategy to new heights. When you optimize your content and then implement search engine marketing to make a difference in your content's visibility and rank, SEO then makes it possible for your website, landing page, blog, or other pieces of web content to rank higher on certain SERPs for certain queries.
When the main goal is to reach your target audience, blatant visibility (i.e. being seen by everyone, whether they're part of your target audience or not) is not helpful. You want the right searchers to see your business because that searcher can become a lead, and then a conversion. Search engine marketing makes it possible to streamline the optimization process for optimal results.
Having issues generating leads? You deserve better! As one of the top PPC agencies in the world, we understand how to generate higher amounts of leads at a lower cost to you. Get a free proposal from us today and we can show you how your website is measuring up amongst the competition!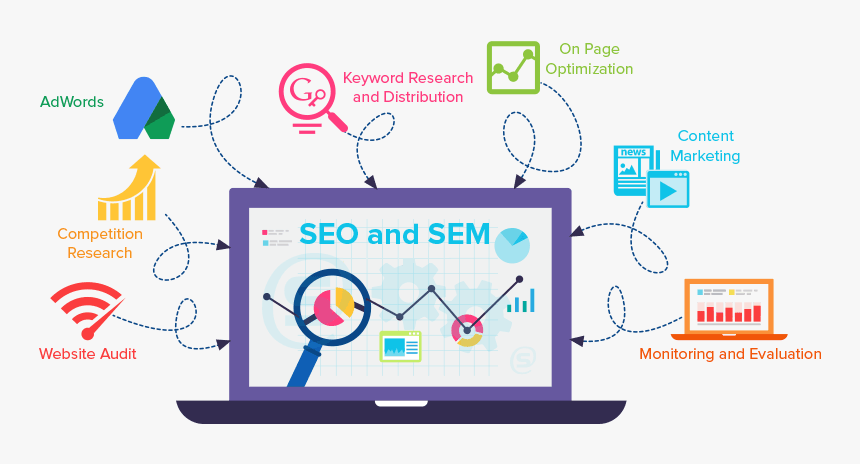 Why Invest in Search Engine Marketing Services
Search marketing refers to the methods of gaining traffic and visibility from search engines when internet users search for terms related to your business. Search engine marketing strategies typically encompass using organic search techniques (SEO) and paid methods, like pay-per-click ads (PPC).
Search Engine Optimization is focused on improving your website to increase its organic ranking in search engines (without a financial investment) when people search for a specific keyword. Focus on White Hat SEO techniques:

With paid SEM or PPC, you buy listings in the sponsored area of a search engine. You pay to show your ads to internet users who are actively searching for the specific keywords that you are targeting. Paid advertising puts your ads in front of motivated customers who are ready to buy. PPC advertising can be inexpensive if you do it right and the key to success is writing a great ad that targets your market. If you lack knowledge and experience to manage and adjust your PPC ads, a good idea is to hire a search engine marketing expert from a reputable search engine marketing consulting company who will help you get the most out of your money.
For most companies that rank well in SERPs, it's the result of solid effort in one or in both categories of search engine marketing. Do you need both SEO and PPC for your business? No. But you will definitely get more leads and sales if you implement both tactics. Keep in mind that SEM is just one of the many online marketing tools available to your business
Key Steps in Search Engine Marketing Campaigns
Right now your potential customers are searching for your products or services. What should you do to take advantage of search engine marketing and outshine your competitors? There are 3 core steps you have to follow: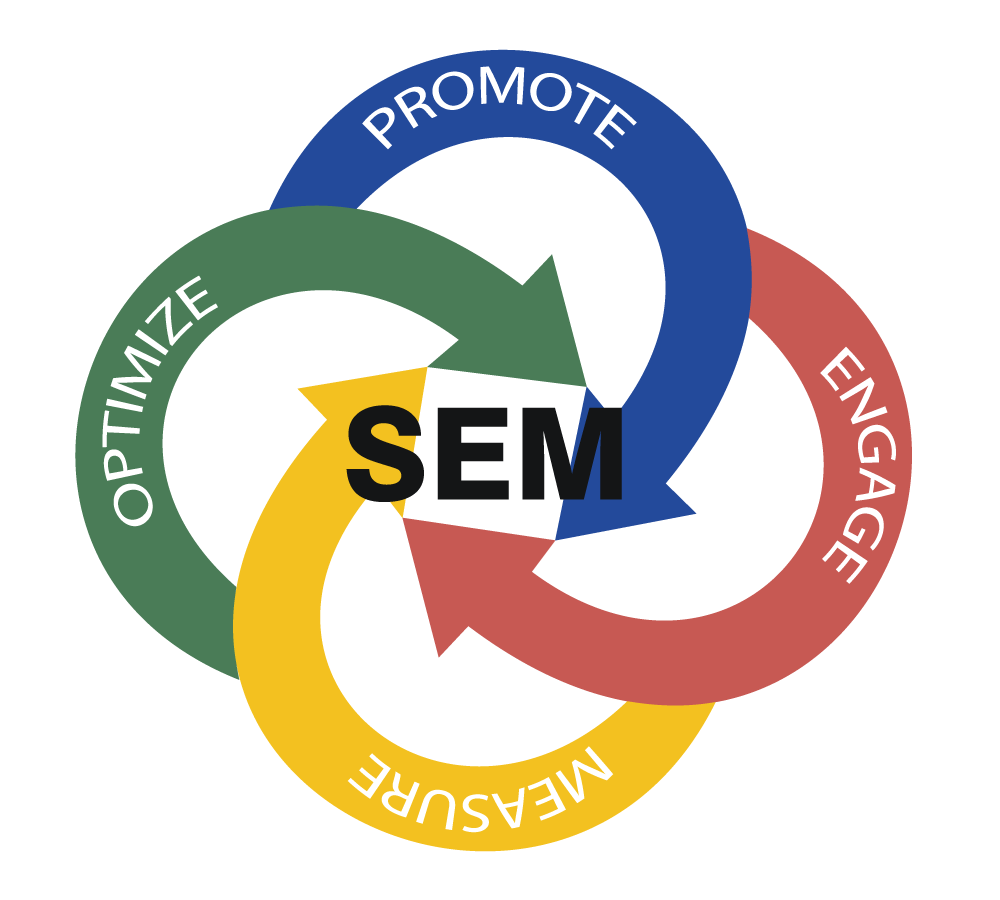 Analysis – define your target audience, review your company's position in the market, identify your competitors, analyze what they do, what marketing tools they use, and how you can outperform them.
Strategy development – define your company's competitive advantage, set specific goals, and identify benchmarks that you will use to measure the success of your search engine marketing efforts such as search ranking, website traffic volume, conversion rates, and other metrics. An experienced search engine marketing specialist can help you choose the right metrics that will help you track and improve your search marketing.
Execution – optimize your site for organic search and create content that provides answers to questions that people actually search for. Make sure the content is clean and clear for search engines as well as readable and interesting for the customers. Attract quality links to your website. Promote your website in other ways to make it more important in the eyes of search engines.
When implementing your search engine marketing strategy, you can benefit a lot from managed search engine marketing services. Keep reading to learn why.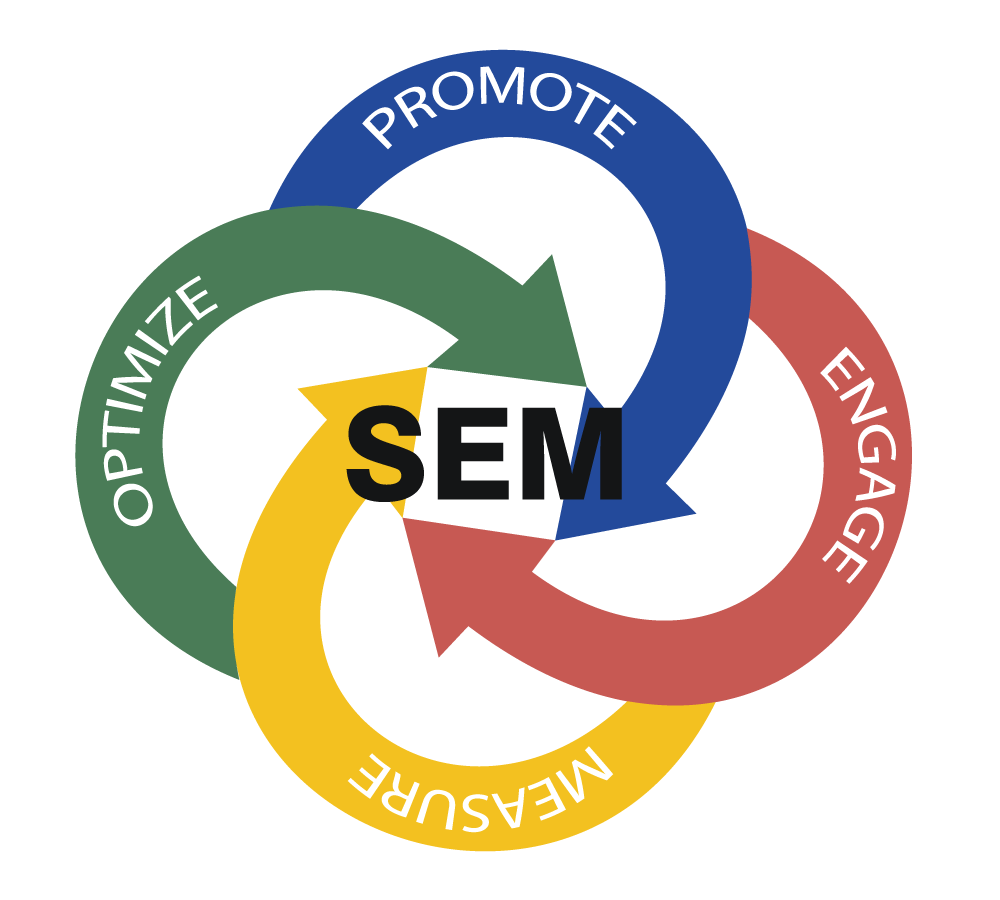 Search Engine Marketing Consultant Can Show You the Right Path to Success
Want to run SEM campaigns but are not sure whether you should focus on organic or paid search or take advantage of both approaches? There are a lot of things to consider: your marketing objectives, your budget, the amount of traffic you need and review all the pros and cons.
Hire a search engine marketing expert who will help you choose the strategy that is right for you. A professional search engine marketing consultant can help you make the journey from analysis to results faster and more effectively. Here's how AdWords Leaad search engine marketing specialists work and what they can do for you.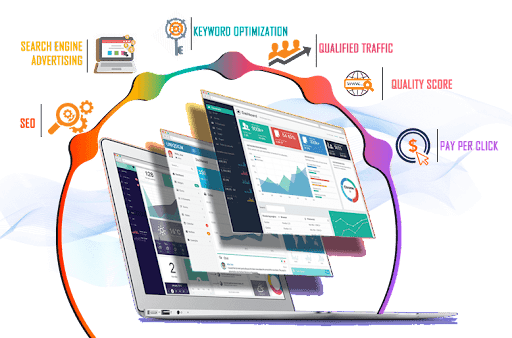 Why Choose Search Engine Marketing Services from
Our search engine marketing service can handle everything for you. You are looking for results, right? AdWords Lead can give you more than other search engine marketing consulting companies on the market because we combine fundamental marketing and sales knowledge from our experience in some of the biggest corporations of the world like L'Oreal, Danone, and Philip Morris with extensive digital marketing, entrepreneurship, and startup experience.
Let AdWords Lead manage your Search engine marketing campaigns
At AdWords Lead we consider your business as our own. We focus on delivering the quantity with quality. Our expert design, analyze, and manage your campaign with precise strategies.
We use our extensive experience in search marketing to draw up an effective strategy that will work best for your company. Contact us to learn how our search engine marketing specialists can help you get your website to the top of the search engine results.
At AdWords Lead we consider your business as our own. We focus on delivering the quantity with quality. Our expert design, analyze, and manage your campaign with precise strategies.
We use our extensive experience in search marketing to draw up an effective strategy that will work best for your company. Contact us to learn how our search engine marketing specialists can help you get your website to the top of the search engine results.