Off-page SEO, in short, covers all SEO tactics that take place outside of your own website.
It is often thought to just be link building, but in reality, there are far more off-page SEO tactics that you should be using if you want to gain a competitive advantage.
Tactics such as brand building, citation building, content marketing, social media, and more all play an important part in a comprehensive SEO strategy.
But as a simple explanation of off-page SEO, this covers any tactics that you use that don't involve making changes to your own website or publishing content on your own site.
These signals help both search engines and users to gain a perception of your site's authority and are also used as key trust and relevance factors.
Think of it like this:
Your website = on-page SEO
Another site or platform = off-page SEO 
But to complicate things further, you also often need to turn to technical SEO to rank on Google. To help to clarify the differences between these, let's explore these three core SEO approaches in more depth.
Why You Need Off-Page SEO
Without off-page SEO, you will struggle to rank for competitive search terms.
Think about off-page SEO as building your site's authority, and without this, your site won't outrank those that already have higher authority. And it is usually the case that content from higher authority websites ranks higher than those with lower authority.
And when you stop to think about it, it makes sense. This example helps you to understand the importance of off-page SEO. It is all about increasing your site's authority, something that often goes alongside building a brand.
Links are by no means the only off-page signals that Google's algorithm uses to rank a website, despite being perhaps the most important.
An off-page strategy that doesn't include link building is unlikely to drive the needed results, based on the fact that links are one of Google's top three ranking factors.
But to think you can only focus on link building is a mistake. There are many other off-page SEO techniques and tactics that you should be using — they will not only help you to drive success from SEO but also help to build your brand
13 Off-Page SEO Techniques That Work in 2021
Let's take a look at 13 different off-page tactics you can use to grow your brand and organic search traffic in 2021: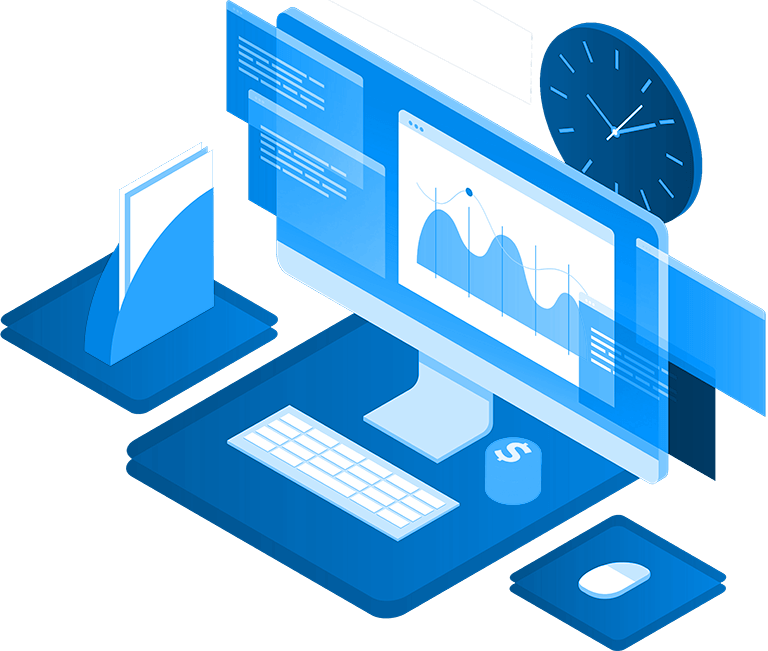 Link building should be the backbone of any off-page SEO strategy, given the weight of links in Google's algorithm, but it is important to understand how you should be approaching link building as an off-page tactic.
One of the key goals of off-page SEO is to build your business' authority. Links from authority websites help to position your own site as an authority — they are a vote of trust from one site to another.
The #1 goal of link building should be to earn quality links from authority sites. You should always focus on quality over quantity. It is important to understand what the link gap between your own site and your competitors looks like.
But there is a little more to link building as an off-page tactic than simply targeting authority sites (note: it is not easy to get authority sites to link to another, but with the right approach, it is absolutely possible).
Here are the three primary factors you should be considering with link building: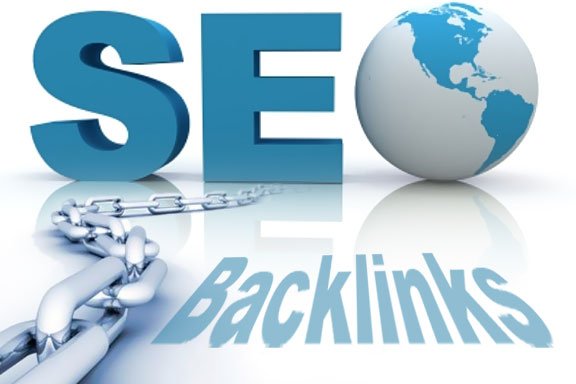 By now, hopefully, you already understand why the authority of links is so important. You can find the authority of any website that you are looking to earn a link from or to understand the authority of links that currently point to your domain using our own proprietary metric — Authority Score. But what exactly is AS, and what does it measure?
Authority Score is our compound domain score that grades the overall quality of a website and tells you how impactful a backlink from a site can be. The score is based on the following things:
Another key metric of link building success is the number of linking root domains that point to your site, even above the number of backlinks. Studies have shown a clear correlation between the number of linking domains and higher rankings. Domain diversity should be a key focus as part of your strategy.
You should always aim to land links from sites that topically align with your own. As an example, if you run a travel site, you should aim for the majority of the links that you earn to come from other travel sites; bloggers, online publishers (such as Lonely Planet), tourism boards, and the like. It makes sense.
Sites typically link to those that cover a similar topic, not those that aren't related. That said, it is OK to have some links that come from other topics if they are natural and make sense; just aim for the majority to be closely topically aligned.
Here are the two main types of links involved in link building or promotion activities. 
Do-Follow Links. A do-follow link is the default link type that allows Google bots or spiders to pass value to the link or webpage that is linked to. Google observes the number of do-follow links and the amount of separate domains you get then from. The more the number of do-follow links from multiple and relevant sources, the more the value that is being passed.
No-Follow Links. A no-follow link type means Google bots or spiders will not follow such links. They won't pass any value to the page where it is linked to. No-follow links won't make any difference for your rankings. No-follow links were introduced in an attempt to stop web spam.
It is now a well-known fact that Google rewards brands.
And brand building activities should form a key part of not just your wider SEO and marketing strategy but also part of your approach to off-page SEO. And once again, it all hooks back to build your online authority, both for users and search engines.
Do you know how does brand building intersect with your SEO strategy, and what are the metrics of success? Let's get into it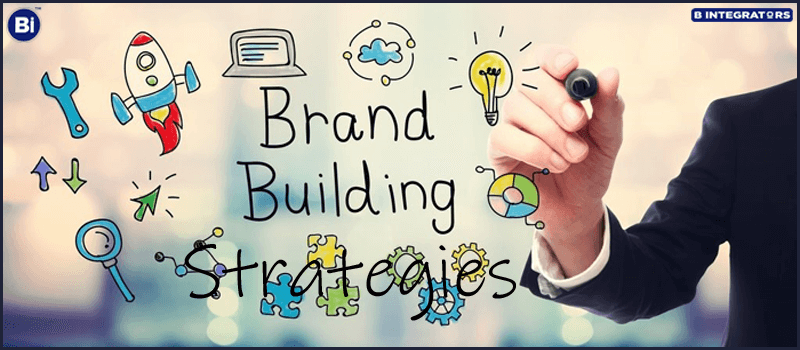 Perhaps one of the strongest indicators that you are building your brand is an increase in brand searches. This could be searches for your brand name, products, or a domain name.
You should also take a look at Google Trends to help track interest in your brand.
Again, enter your brand name and see how interest has changed over time.
There is another reason why it's so important to focus on brand-building efforts, too, and that's brand SERPs.
What are brand SERPs? These are the search results that show when someone searches your brand name.
At first, you may consider these just to have a reputational impact, but there is a strong SEO consideration, too.
Brand-building efforts help Google to understand your credibility, which is why it has become such an important off-page SEO tactic. When you build a brand, you will also find that you naturally earn links and mentions across the web, even without having to proactively work on these.
When we think of content marketing, it is all too easy to think of it only as an on-page SEO tactic — that being the creation and publishing of content that sits on your own website.
But, taking a holistic view, content marketing spans both on-page and off-page tactics. Publishing great content on your own site is only one part of content marketing; any content that you create and publish anywhere on the web falls under content marketing.
If you go ahead and write a guest post, that is content marketing. Publish an infographic that gets linked to from a top-tier newspaper? That is content marketing.
The appeal of using content marketing as a tactic is that the creation of great, engaging assets make it easier to focus on off-page factors. And this, typically, comes from the promotion of the content that you are creating — publishing great, engaging assets that others want to share and link to.
Common content marketing tactics that work well to promote to build off-page signals includes:
Blog posts
Infographics
Surveys, studies & research papers
Whitepapers & eBooks
Content marketing, as a tactic, is closely intertwined with link building, social media, and PR, as well as also helping to build your brand.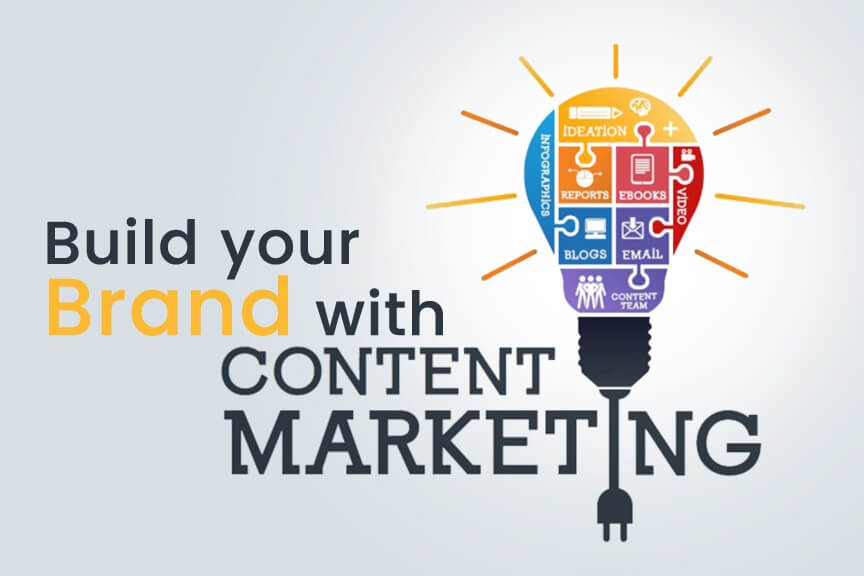 For a long time, PR and SEO were seen as two totally different marketing disciplines, but in recent years, the lines have blurred, and the two have come together.
Digital PR is now the link building tactic of choice for many SEOs, given that it is the perfect way to earn authority links at scale. You can use PR tactics to promote a great story and corresponding linkable assets, and it is possible to earn significant volumes of links as a result.
In fact, a recent study highlighted that the average campaign earns links from between 10 and 24 unique linking domains.
PR contributes to off-page SEO signals in more ways than simply helping to build links. A great PR campaign can also:
Local SEO (GMB & Citations)
While local SEO is a complete discipline of SEO in its own right, there are certain elements that are key off-page SEO tactics — two are Google My Business and citations.
Google My Business plays a vital role in the online presence of pretty much any local business, and it is easy to forget that optimizing your page and getting it to rank on the map pack is actually off-page SEO.
GMB isn't your own website, and let's not forget that any efforts that focus on anything but your own site counts as off-page.
It has recently been reported that 46% of all Google searches are looking for local information and that 4 in 5 consumers use search engines to find local information. It is a simple fact that if it is not your business that is showing amongst local GMB results, it is one of your competitors.
A citation is a mention of your business online that typically references not just your business name but also your NAP (name, address, and phone number). Think of them as business listings.
If you are a local business looking to rank for geographically targeted search terms both on the standard SERPs or as part of the map pack, you simply cannot avoid the importance of citations, given that they are considered to be one of the main off-page ranking factors.
But one of the keys to success with citations is consistency.
Inconsistent citations demonstrate a lack of coherency, and, for that reason, it is important that you take the time to ensure that all of your NAP references match up.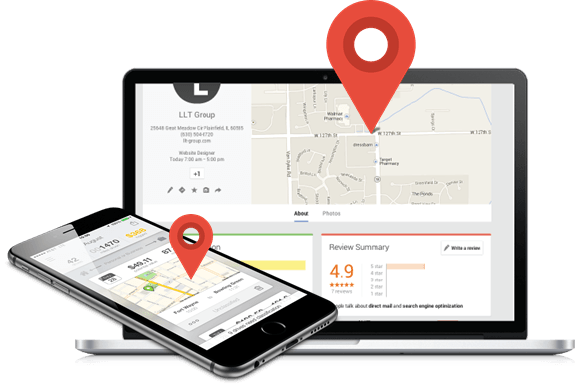 It is 2021, and we live in a social-first world. In fact, 97% of digital consumers have used social media in the past month.
Social media plays a huge role in the way we, as consumers, use the web and search for answers to our questions. Think about it this way, social media platforms are used as a type of search engine (or answer engine as we are often now referring to them as).
And let's clear one thing up — social shares aren't a direct ranking factor.
Treat social media platforms as search engines and discovery platforms and understand that your presence across social can help put you in front of potential clients and customers who are looking for answers to their questions or to engage with the right brands on the social networks that they are using.
Social media is also often used as a customer service platform.
A customer wants to speak with your brand to raise a query or question? Most of your customers will reach out on social as the first port of call.
It is important that you maintain a strong presence, communicate professionally, and treat social as another brand channel, one that both existing and potential customers will discover at part of their sales journey.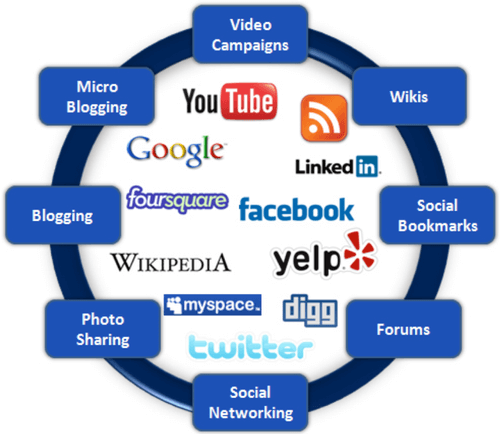 You may be surprised to see forums recommended as an off-page SEO tactic. Why?
Because for years, SEOs spammed forums, comments, and other UGC platforms as a way to build links (as a way to build not very good links).
For this reason, the attention for many shifted away from forums completely. But let's look back at one thing again, off-page SEO is about so much more than just links.
When used as part of a wider strategy, forums can add real value to your marketing mix. Rather than using forums (including both niche forums that are specific to your vertical and larger platforms like Quora and Reddit) as a way to build links, go in with a different mindset.
Think of using forums as a way to get directly involved in conversations that relate to your expertise, to position yourself as an expert, and quickly rise up to be seen as a specialist or expert.
Very few other platforms give you the opportunity to have open discussions with potential customers who are already asking questions about what you have to offer, and this is a fantastic way to begin building relationships and trust.
With a bit of effort and commitment, you can relatively easily build up a strong community and level of trust from audiences on forums. Reddit and Quora are key large-scale platforms to usee, but forums within your niche can be just as effective.
Forums have declined in popularity since their heyday in the 2000s, so there is a pretty good chance your competitors won't be there, making it much easier to cut through any noise.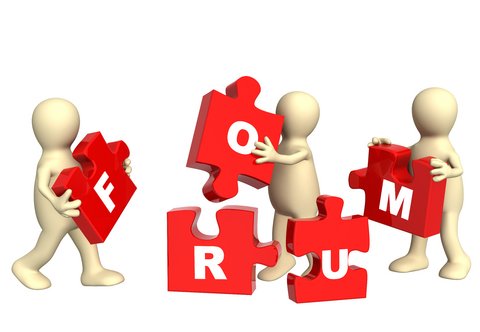 Influencer marketing comes in a number of different forms in 2020. Rewind a few years, and the tactic was all about bloggers doing sponsored posts. Today, it's all about Instagram, YouTube, and TikTok.
Don't start using influencer marketing as a way to build links unless they are nofollowed; links within sponsored content violate Google's Webmaster Guidelines. 
We see a common theme here — off-page SEO isn't just about links.
We have already discussed how social networks are search engines in their own right. While they are used in a different way than Google, they are a form of a search engine where users are actively looking to find content. 
Influencers can go a long way to helping to ensure you are present, as a business, on these platforms.
Influencer marketing can be a phenomenal way to build your brand, amplify your content, and reach new audiences.
Events are making a comeback within marketing strategies and, believe it or not; they can help to contribute to your off-page SEO strategy.
Now more than ever, the number of online events such as webinars is significant, and they can go a long way to help build your brand.
Not only can they help to engage your audience, but you will also benefit from a real buzz around your business, which will drive social engagement and even links.
Host your event through Meetup.com? That is another search engine for local niche meet-up events.
Don't, by any means, discount using events from your marketing strategy in 2021. Yes, they require effort to run properly, but that buzz can be difficult to replicate in other ways. They are also a great way to also pick up some fantastic PR coverage.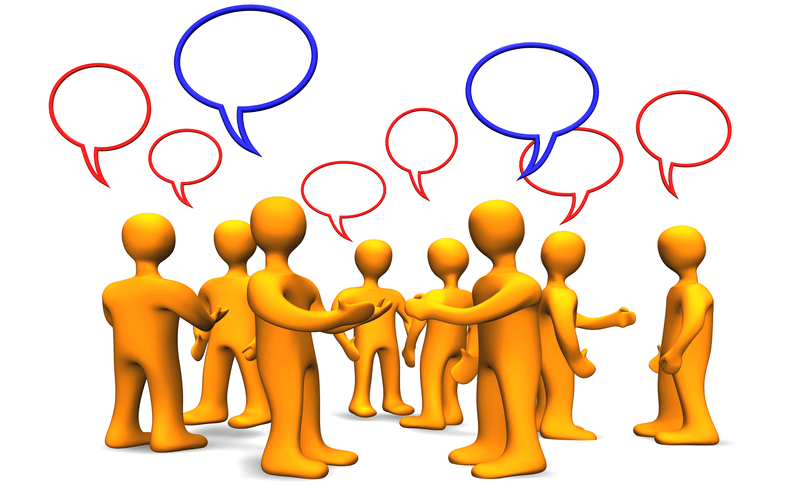 Guest posting, when done right, can contribute far more to your marketing strategy that just being used as a way to build links — it is all about writing as a guest for someone else's website and providing value and information to their audience.
However, there is no denying that it remains one of the most commonly used link building tactics,
When guest posting is executed properly, it can help you put your brand in front of a targeted audience, send targeted traffic, and help to position you as experts in your field.
And, the reality is that links shouldn't be the only reason why you guest post; they should just be an added benefit if they happen.
Your primary objective of guest posting should be to reach a new audience, get in front of a related site's traffic, and build your brand. When you approach the tactic with this mindset, you will find that it can be highly valuable.
Podcasts are insanely popular right now, and they are continuing to gain more listeners every month. In fact, 44% of Americans have listened to podcasts at least once in their life, while 73 million Americans listen to them monthly.
They are a big deal, and if you are not using them as part of your marketing strategy, you could be missing out on huge opportunities. Keep in mind, podcasting is work; see this guide on what it entails.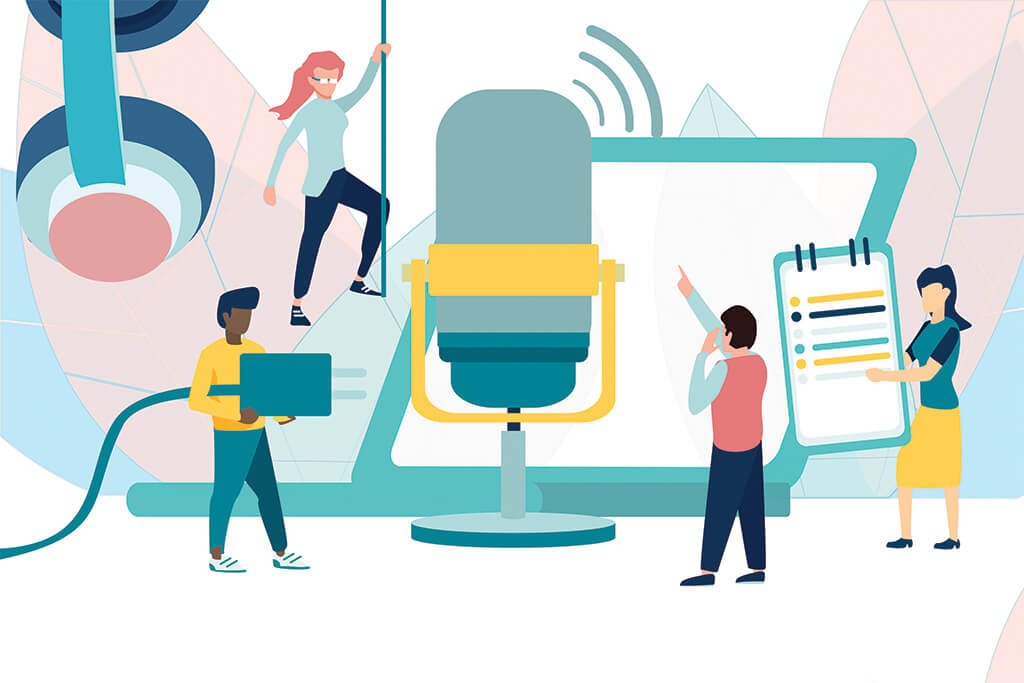 Let's look at the benefits:
Most businesses still aren't using podcasts as part of their strategy, and this means that it is a great way to gain a competitive advantage.
They are a great way to reach new audiences, share your expertise, and to gain visibility on search engines that aren't Google.
Apple's Podcasts is still a search engine — one that lets you find relevant podcasts with keywords.
Google Podcasts is another
The businesses that recognize that SEO should cover more search engines than just Google are ultimately those who succeed in building a brand, and finding ways to target their potential audience whichever platform they choose to use.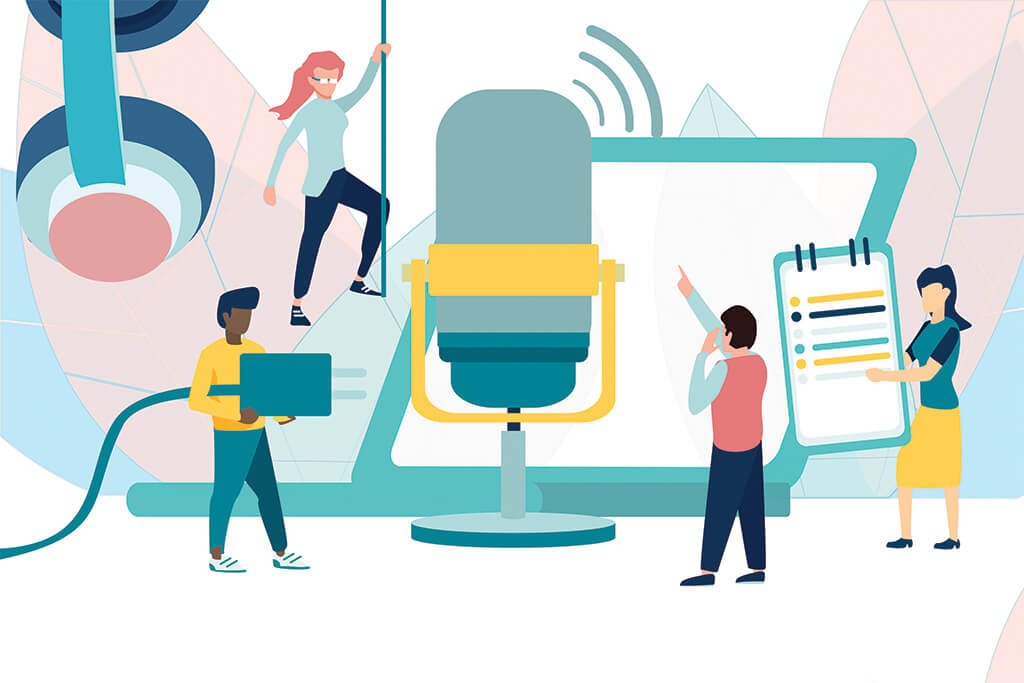 Your online reputation has never been so important.
Did you know that 93% of people say online reviews impact their buying decisions? Reviews are a big deal and a massively underrated off-page SEO tactic, and online reputation management is something that no business can ignore.
As TrustPilot says, "Perhaps the most underrated benefit of collecting reviews is that, when implemented properly, reviews can help Google better understand your site. The common understanding is that Google uses them to derive brand signals, which can boost your site's domain authority and eventually your position in search."
Once again, we are back to talking about brand signals. Off-page SEO, when stripped back to basics, all comes back to building your brand and creating signals that portray you as one that deserves to rank at the top of the SERPs. 
A business that has collected great reviews on third-party platforms is positioning itself as a brand. Great reviews help to increase conversions and, once again, trust. 
13. Content Syndication / duplication
Sometimes, a publication will look to syndicate content from other sources to supplement their own original articles. They do this because it is easier than creating fresh content all the time.
You often find that content is syndicated across sites that form part of a network owned by a TV or radio group. But publishers are starting to also use this to increase the content that goes live on their site every day.
Yahoo! is perhaps one of the biggest platforms that commonly syndicate content from other sources.
You might also have considered syndicating your own content to other publications to increase your reach and readership.
But how does this sit as an off-page SEO tactic?
Let's take a look at what Google says..
Syndicated content often isn't indexed by Google, for obvious reasons that relate to it being a duplicate of the original, but that doesn't mean to say it should always be avoided.
Content syndication can help amplify your content, and more eyeballs on your published work can positively impact brand signals, even when this results in URLs that canonicalize to the original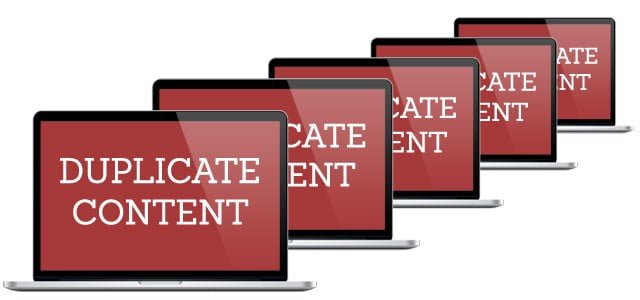 Make Sure Your Off-Page SEO Is in Order
You can't ignore the importance of off-page SEO in 2021, but it is important to recognize that it is about so much more than link building.
SEO success comes from building a brand, and off-page SEO has shifted from a core focus on driving signals that impact ranking factors to including a focus on optimizing, creating content, and ranking on other search engines in their own right aside from Google.
You need to be using off-page SEO as part of your wider digital strategy, and those brands who do enjoy solid growth in an ever-competitive marketplace.
Think brand-first, and you will go into off-page SEO with the right mindset to achieve the results that will truly make a real difference upon your brand's online presence.
Our off-site SEO services include a dedicated account manager
No matter who your company hires, from a contractor to an SEO agency, you want a dedicated point of contact. Whether you have questions or need to forward information, you want a trusted, reliable, and consistent contact.
At AdWords Lead, we provide that, partnering you with a dedicated account manager.
Our dedicated account managers serve as an extension of your team. You can contact them with questions, concerns, and more, and expect a timely response. Not to mention, our account managers learn your business, products, name, and more.
They become a part of your team, as well as invested in your success.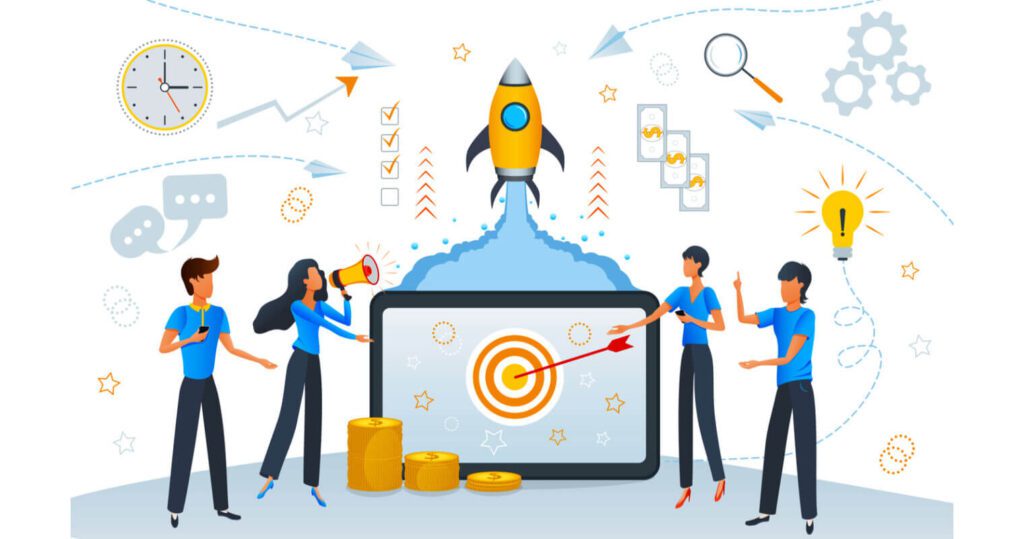 Get a proposal for off-page SEO services from
Do you want to start appearing ahead of competitors in search results? Off-page SEO services can help.
With our off-site SEO services, your business can complete one of the most challenging SEO tasks. From attracting links to earning shares to creating content, our team provides a turnkey solution to off-page SEO.
Discover how we can help your company by contacting us online or call us at 0334 000 55 05
Do you want to start appearing ahead of competitors in search results? Off-page SEO services can help.
With our off-site SEO services, your business can complete one of the most challenging SEO tasks. From attracting links to earning shares to creating content, our team provides a turnkey solution to off-page SEO.
Discover how we can help your company by contacting us online or call us at +1 (332) 222-8136