What is Pay Per Click | PPC Marketing?
PPC stands for pay-per-click, a model of internet marketing in which advertisers pay a fee each time one of their ads is clicked. Essentially, it's a way of buying visits to your site, rather than attempting to "earn" those visits organically.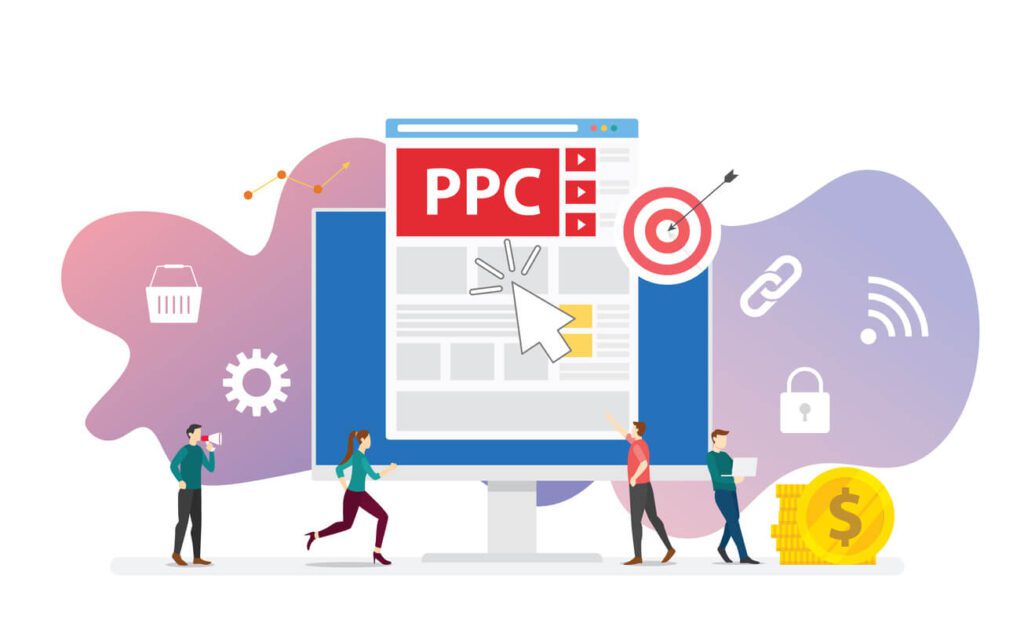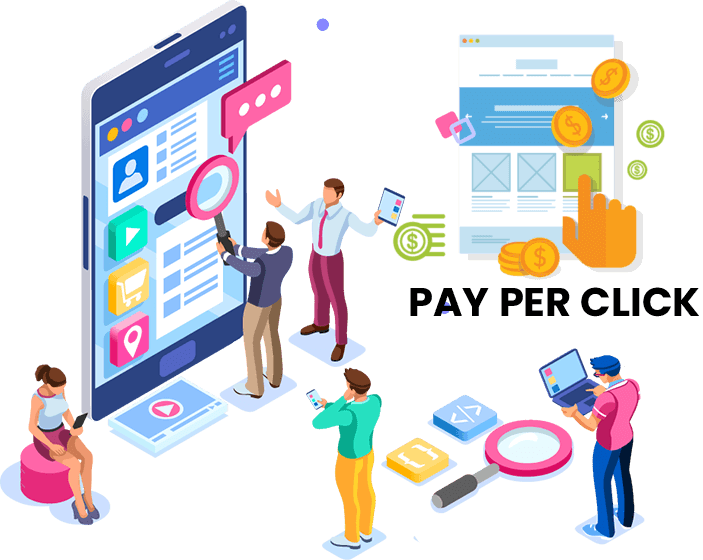 How Pay Per Click (PPC) Work?
Search engine advertising is one of the most popular forms of PPC. It allows advertisers to bid for ad placement in a search engine's sponsored links when someone searches on a keyword that is related to their business offering. For example, if we bid on the keyword "PPC software," our ad might show up in the very top spot on the Google results page.
Every time our ad is clicked, sending a visitor to our website, we have to pay the search engine a small fee. When PPC is working correctly, the fee is trivial, because the visit is worth more than what you pay for it. In other words, if we pay $5 for a click, but the click results in a $500 sale, then we've made a hefty profit.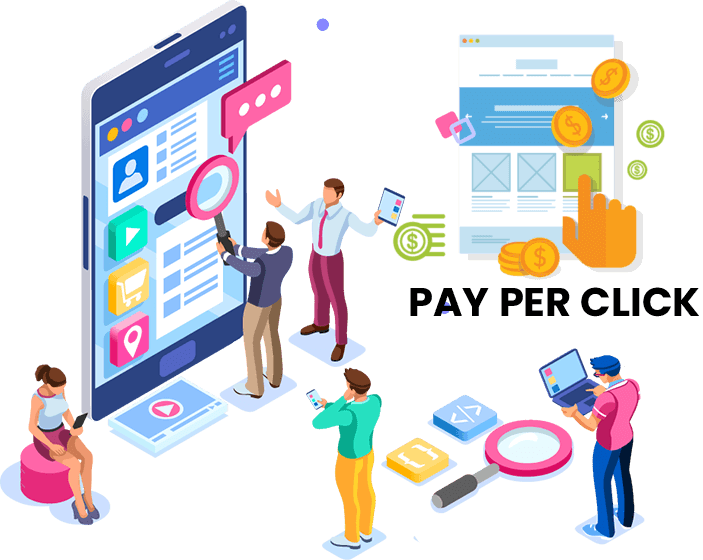 A lot goes into building a winning PPC campaign: from researching and selecting the right keywords, to organizing those keywords into well-organized campaigns and ad groups, to setting up PPC landing pages that are optimized for conversions. Search engines reward advertisers who can create relevant, intelligently targeted pay-per-click campaigns by charging them less for ad clicks. If your ads and landing pages are useful and satisfying to users, Google charges you less per click, leading to higher profits for your business. So if you want to start using PPC, it's important to learn how to do it right.
Conducting PPC marketing through Google Ads is particularly valuable because, as the most popular search engine, Google gets massive amounts of traffic and therefore delivers the most impressions and clicks to your ads. How often your PPC ads appear depends on which keywords and match types you select. While a number of factors determine how successful your PPC advertising campaign will be, you can achieve a lot by focusing on:
Keyword research for PPC can be incredibly time-consuming, but it is also incredibly important. Your entire PPC campaign is built around keywords, and the most successful Google Ads advertisers continuously grow and refine their PPC keyword list. If you only do keyword research once, when you create your first campaign, you are probably missing out on hundreds of thousands of valuable, long-tail, low-cost and highly relevant keywords that could be driving traffic to your site.
An effective PPC keyword list should be: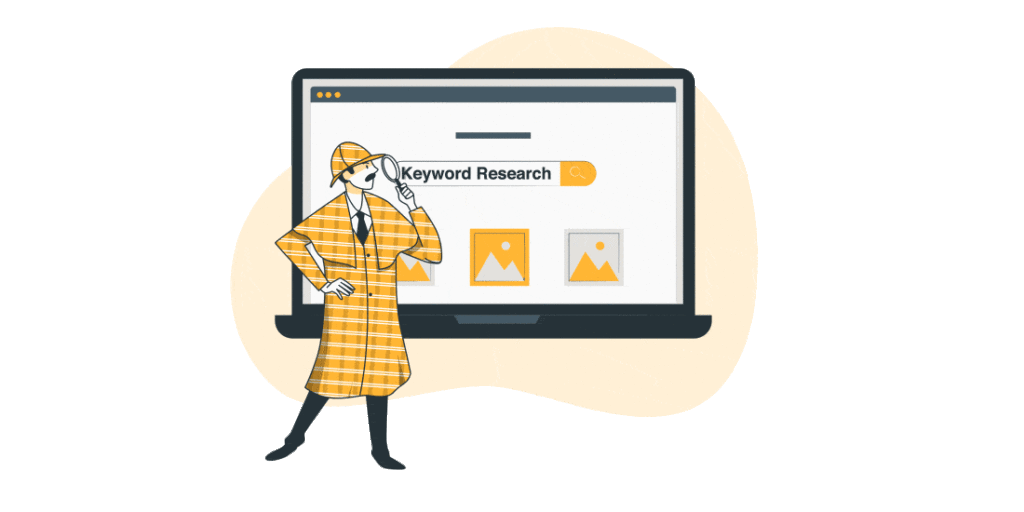 Managing Your PPC Campaigns
Once you've created your new campaigns, you'll need to manage them regularly to make sure they continue to be effective. In fact, regular account activity is one of the best predictors of account success. You should be continuously analyzing the performance of your account and making the following adjustments to optimize your campaigns:
What Are the Different Types of PPC Ads?
Now its time to understand the different types of PPC marketing campaigns that can help you build your online presence and promote your services to the right audience. Our pay per click advertising agency works closely with your team to determine the appropriate PPC ads that you can use to fill your sales funnel.
There are various types of pay per click ads available, depending on your goals:
Search advertising is the most common form of paid search marketing. Search ads appear to prospects who are already looking for your industry or brand offerings online. These pay per click ads are suitable for short sales cycles or one-time campaign promotions. Our pay per click advertising firm recommends search advertising to businesses aiming to acquire strong, high-quality leads from new customers.
Display advertising is known for its effectiveness in reaching more than 90 percent of online users. Display ads appear on Google's partner websites, targeting people who visited industry-related sites. Display advertising maximizes photos and texts to capture the online users' attention and convince them to take action. Our pay per click advertising agency recommends display advertising to companies with lengthy sales cycles and niche or luxury customers. 
Social media paid advertising is the fastest-growing segment of pay per click advertising services. Social ads appear on social media platforms, such as Facebook, LinkedIn and Twitter. They are programmed to reach prospects based on their hobbies, networks and interests, among other factors. Social media advertising is suitable for brands with an active social media presence and highly-targeted customers.
Remarketing is one of the best ways to reach high-converting customers and double your turnovers. Remarketing ads remind people who have already visited your website to come back and compel them to convert. Unlike search advertising, remarketing is relatively cheaper because there are lower competition and highly targeted customer segments. Our PPC marketing firm uses smart PPC ad formats and extensions to produce significant results with your PPC campaign.
Google Shopping ads are suitable for websites with a large volume of products. These PPC ads appear in a carousel above or beside the main Google search results, allowing prospects to view the products and prices on Google SERP before they even click onto anyone's website. This means every click you are paying for has a higher chance of converting, assuming your target customers have already explored all product offerings on Google Shopping ads. Our PPC agency recommends Google Shopping to eCommerce businesses aiming to reach customers with clear buying intent.
In-stream ads are also called YouTube ads. These are pay-per-click ads that appear on YouTube search results, YouTube videos and video partners on Display Network. YouTube ads present your brand in a unique and memorable way. Recently, Facebook has launched in-stream ads, allowing companies to place advertisements in the best slots and natural breaks in video content.
Gmail sponsored promotions are an effective way to generate direct response leads. GSP allows you to reach interested leads right in their inbox. Unlike YouTube ads, GSP has a click-to-call ability that enables prospects to make direct calls to you and convert at any point of your sales funnel. Our PPC company sets up your GSP to maximize its targeting abilities and generate high-quality clicks.
Local service ads follow a pay per lead model. This means you don't have to pay for clicks that don't turn into leads. Local services advertising is only applicable to a few markets, including HVAC companies, electricians, plumbers and locksmiths. Our PPC firm partners with local service providers to make their businesses more visible to their target demographics.
We Help You Improve Your Quality Score and Generate More Online Revenue
Internet Marketing Agency, we determine your PPC search engine marketing (SEM) goals, identify your PPC campaign metrics and establish your pay per click campaign structure to bring new visitors to your website and reduce your PPC management expenses.
Our pay per click advertising company helps you navigate the technicalities of PPC and effectively integrate it with your SEO and online marketing campaigns. Partner with our pay per click management agency and reap the benefits of cost-effective PPC advertising services.
Why PPC Marketing Works For Your Business
Pay per click advertising is an incredibly powerful digital marketing strategy to increase your conversions and maximize your ROI. Data-driven PPC management services create valuable opportunities to connect your brand with customers and improve your profitability. Here are the top benefits of investing in PPC advertising services: 
Paid search marketing offers a step-by-step guide to help marketers and beginners get started on their ad creation. Even if you're a decade behind your competitors on acquiring pay per click services, you can get your campaign up and running in no time with help from our trusted PPC management firm.
Investing in PPC management services is a surefire way to get your products and services showing up in places where your target customers are spending time. PPC advertising captures the awareness phase of your marketing funnel and gets more prospects and high-converting customers to notice your brand.
Serve targeted messages to your ideal customers based on their search behavior, online activities and preferred platforms. Pay per click services prioritize the most relevant audiences at a time when they are likely to make a decision to purchase. Additionally, PPC allows you to connect with specific customer groups based on gender, age group, location and other demographics.
One of the biggest advantages of pay per click advertising services is you can get immediate results upon campaign launch. Once our pay per click advertising company has set up your PPC campaign, you can see the results overnight. However, keep in mind that the first three months typically serve as a testing period. This means to get more favorable results, you need to acquire valuable data and continuously improve your campaign's overall performance.
PPC ads A/B split testing is an integral part of your pay per click advertising campaign. PPC experts create different versions of your PPC ads to validate which campaign to launch and optimize to generate the highest possible conversion rate.
Don't have the budget to implement on-going digital marketing efforts? Pay per click services allow you to launch one-time campaign promotions and run short sales cycles. Pay per click advertising is a cost-effective way to introduce your new products and services to the online marketplace and separate PPC campaigns by priority.
PPC management works effectively with SEO in enhancing brand exposure and driving targeted traffic to your website. PPC is the fastest method to run paid search campaigns, kick off marketing efforts and get clicks and immediate traffic from interested customers.
Different online platforms use the paid search advertising model to tap into a massive network of consumers. With pay per click advertising services, you can now leverage various marketing channels to promote your brand and reach a large number of people on the internet.
PPC advertising services provide measurable and trackable data, eliminating the guesswork in campaign tracking and reporting. Google Analytics automatically tracks your campaign metrics, such as view impressions, clicks and conversions, to provide you with a clear picture of your pay-per-click campaign performance.
Beat the competition with custom, highly-relevant Google pay per click campaigns that resonate with your target audience. PPC gives you access to a wealth of marketing data to optimize your ad performance. Select every aspect of your pay per click campaign from the keywords, audience targeting, placements and even the specific zip codes you want your ads to run in.
Let AdWords Lead help you in your Keyword Research
AdWords Lead is a leader in Keyword research and website conversion rate optimization services. We work with clients across the country, and in many different industries, and we know what works. So if you're ready to maximize your website's potential, our conversion rate optimization company can help you to gain your target.
Call us at 0334 000 55 05 or request a free quote to get started!
AdWords Lead is a leader in Keyword research and website conversion rate optimization services. We work with clients across the country, and in many different industries, and we know what works. So if you're ready to maximize your website's potential, our conversion rate optimization company can help you to gain your target.
Call us at+1 (332) 222-8136 or  request a free quote to get started!