What Is SEO | Search Engine Optimization?
SEO stands for "search engine optimization." In simple terms, it means the process of improving your site to increase its visibility when people search for products or services related to your business in Google, Bing, and other search engines. The better visibility your pages have in search results, the more likely you are to garner attention and attract prospective and existing customers to your business.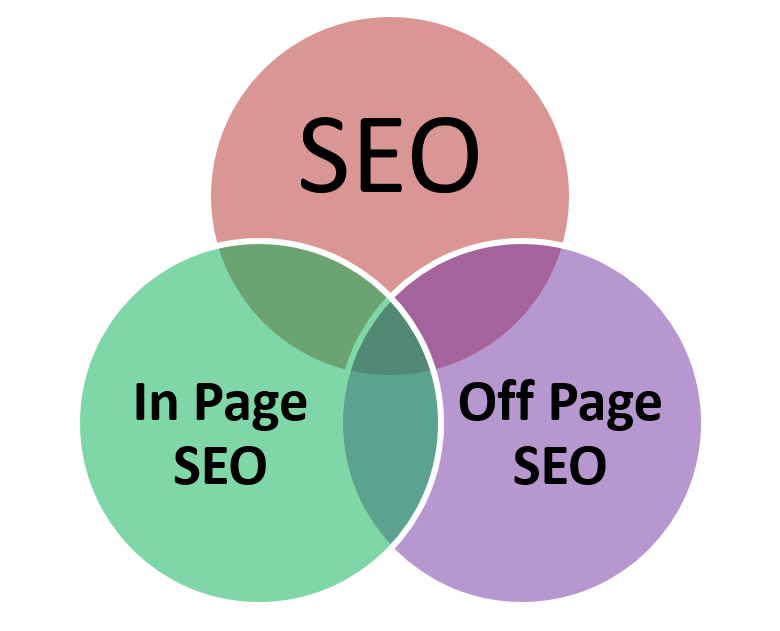 Search engines such as Google and Bing use bots to crawl pages on the web, going from site to site, collecting information about those pages and putting them in an index. Think of the index like a giant library where a librarian can pull up a book (or a web page) to help you find exactly what you're looking for at the time.
Next, algorithms analyze pages in the index, taking into account hundreds of ranking factors or signals, to determine the order pages should appear in the search results for a given query.
The search algorithms are designed to surface relevant, authoritative pages and provide users with an efficient search experience. Optimizing your site and content with these factors in mind can help your pages rank higher in the search results.
Unlike paid search ads, you can't pay search engines to get higher organic search rankings, which means SEO experts have to put in the work. That's where we come in.
Why is SEO important for marketing?
SEO is a fundamental part of digital marketing because people conduct trillions of searches every year, often with commercial intent to find information about products and services. Search is often the primary source of digital traffic for brands and complements other marketing channels. Greater visibility and ranking higher in search results than your competition can have a material impact on your bottom line.
However, the search results have been evolving over the past few years to give users more direct answers and information that is more likely to keep users on the results page instead of driving them to other websites.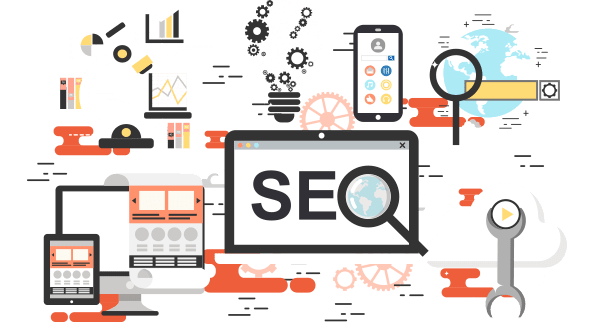 Also note, features like rich results and Knowledge Panels in the search results can increase visibility and provide users more information about your company directly in the results.
In sum, SEO is the foundation of a holistic marketing ecosystem. When you understand what your website users want, you can then implement that knowledge across your campaigns (paid and organic), across your website, across your social media properties, and more.
Providing SEO Solutions to Solve Your Problems
For more than 5 years, we've been providing SEO solutions for businesses wanting to expand their online presence, increase leads and grow their revenue. Our tried-and-true SEO techniques and practices have resulted in many success stories for clients. 
Increase Your Search Rankings and Get Discovered More Online
On-page SEO refers to the practice of optimizing web pages to improve a website's search engine rankings and earn organic traffic. In addition to publishing relevant, high-quality content, on-page SEO includes optimizing your headlines, HTML tags (title, meta, and header), and images. It also means making sure your website has a high level of expertise, authoritativeness, and trustworthiness.
Off-page SEO, in short, covers all SEO tactics that take place outside of your own website. It is often thought to just be link building, but in reality, there are far more off-page SEO tactics that you should be using if you want to gain a competitive advantage. Tactics such as brand building, citation building, content marketing, social media, and more all play an important part in a comprehensive SEO strategy.
Technical SEO refers to website and server optimizations that help search engine spiders crawl and index your site more effectively (to help improve organic rankings).  Search engines give preferential treatment in search results to websites that display certain technical characteristics — for example, a secure connection, a responsive design or a fast loading time, etc.
Conversion rate optimization (CRO) is the practice of testing and updating elements of your website to maximize the percentage of website visitors who take actions that lead to them becoming customers. CRO services help you leverage website traffic for a positive impact on your company's bottom line.
Local SEO is a tactic used to drive more local visitors to a website or business. It increases online visibility for a business with local consumers and B2B buyers. For instance, we've helped both a pest control company and a B2B printing company grow their business by being more visible in search results.
Why choose AdWord Lead for your SEO
Dedicated SEO Professionals
We believe our job is to make a technical, complicated and sometimes overwhelming search engine optimization process as simple as possible for our clients. One of the many ways we accomplish this is by providing each client with a single point of contact to manage your project. You get to know your Thrive SEO professional well and they will get to know your business and understand your unique needs.
We value honesty and integrity in everything we do. We always play fair, using white hat SEO to drive results without spamming or gaming the system that can lead to possible Google penalties. Simply put: We don't have to cheat to win in SEO. As a Google Premier Partner, we play by the rules and never jeopardize your business in any way. We never compromise our integrity.
While our competitors use smoke and mirrors, we maintain full transparency so you can see first-hand how our efforts are increasing your online revenue. Our custom, in-depth reporting includes 24/7 access to an online client portal, Google Analytics reports to give a full overview of your site's SEO performance, regularly updated keyword rankings, a monthly breakdown of the SEO tasks we've performed and a monthly video summary reviewing the SEO improvements and strategy.
Get your free SEO audit report now